Direction
Advertising & Displays
Werbecenter Berlin GmbH
Zitadellenweg 26b
13599 Berlin
Germany
Metro U7, Bus X33: Zitadelle Am Juliusturm


Direction on site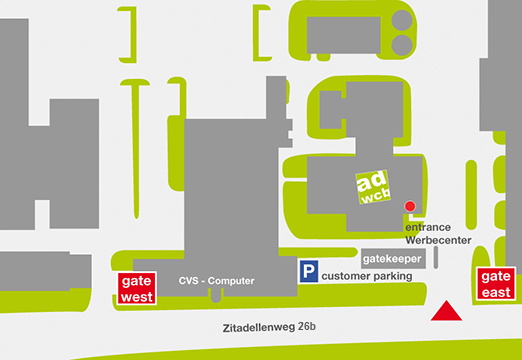 Feel free to use our customer parking lots for free.
The entrance is on ground level and accessable by ramp.
If you wish for assistance, please feel free to contact us +4930 34 50 67 90 in advance.
Opening hours
We are available for you on location from Monday - Friday from 8:00 a.m. - 5:00 p.m.