Banner - Custom size
Custom size promotional banners including print for individual and fitting large format advertising. Banners are ideal for events, fairs, stores, construction sites and many more indoor and outdoor uses. To complete our offer you can choose between many materials such as PVC, mesh, fabric and flag fabric banner material. Also select your custom manufacturing with or without eyelets and hem, hemstitch, cut to ordered size or special options to meet the conditions at your promotion point. Express production and shipping are optional, too. Your custom advertising banner will be printed according to your uploaded printing file.
Display per page
(Achievement:: Premiumprint, Productionperiod:: 4 Workday)
Banner in every size with eyelets and reinforced hem for every possible demand or place to hang on. Weatherproof, printed on 500g PVC.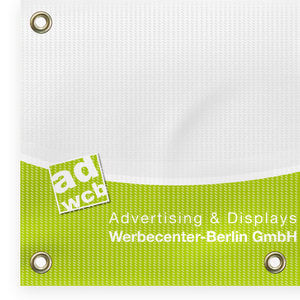 (Productionperiod:: 4 Workday)
Mesh- Banner in every size and manufacturing. We print your date file on a weather proof material.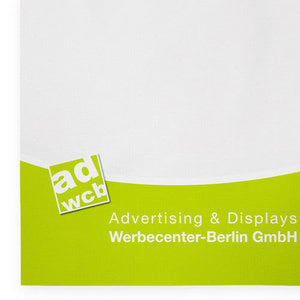 (Productionperiod:: 4 Workday)
Textile banner in every size and manufactoring. Sublimation print on textile banner on a B1 certificate Material.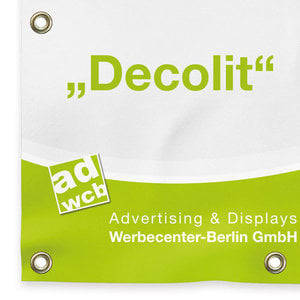 (Productionperiod:: 4 Workday)
Fabric banner in any size and free manufacture. The weather resistant banner will be printed with your printfile.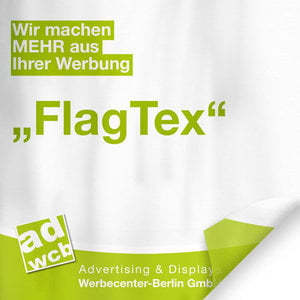 (Productionperiod:: 7 Workdays)
Flag Tex is a tear resistant outdoor flag made of 100% Polyester. It's weatherproof which makes it useful for outdoor advertising.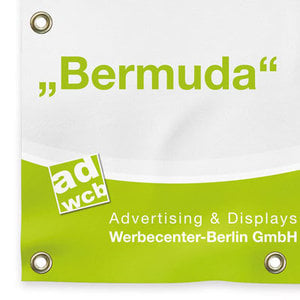 (Productionperiod:: 4 Workday)
Print on "Bermuda" banner, it´s available in every size and manufacturing. We print on a dirt-repellent and PVC free Material
---